KV Ostend
KVO
KVO
3
end
MOU
MOU
Excel Mouscron
Jupiler Pro League KVO rolled over the weak Mouscron without any concerns. Thanks to the diligent Sakala but also to his offensive-minded coach, Alexander Blessin, who resolutely goes for good football as they have not seen in Ostend for a few years.
It took an hour for KV Oostende to turn his compelling advantage into a goal. As a result, no fewer than two players claimed the goal: Maxime D'Arpino who kicked the free kick and Arthur Theate who touched him with at most a few hairs from his ponytail.
D'Arpino immediately walked to the sofa, cheering the audience, Theate ran happily like a child in the arms of his coach. Let's put it this way: if Theate did indeed touch the ball for a moment, the free kick would have landed directly in the goal without his intervention.
And what they said themselves? "He already cheered once in Mechelen and hadn't scored then," D'Arpino teased his mate. "We have to look it again, but I felt that I hit that ball for a moment," responded Arthur Thaete (20, youth player at Genk and Standard and called up for the Belgian U21.)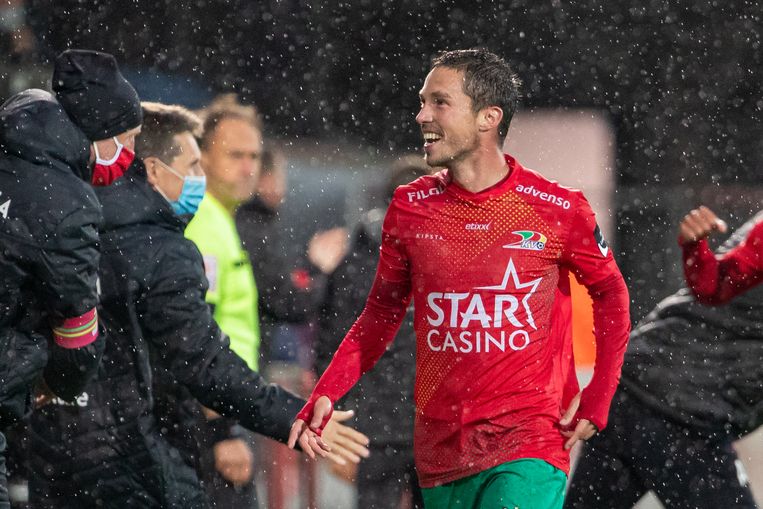 Ostend had toiled for one hour to score. Until then, things always went wrong somewhere with the handling of the promotion. For example, there was a cone of Fashion Sakala right at the intersection at exactly half an hour. Even before the break he kicked the target wood a second time. Now the ball bounced off the nearest post.
And if it still had to happen before the half-time signal, it was certainly when Vandendriessche put the ball ready at Cameron McGeehan's feet. The Northern Irishman actually went wrong.
Sakala finally finished the job. Hjulsager sent the fast Zambian away and he crossed the ball in a controlled manner past Koffi. McGeehan put the icing on the cake in injury time after a nice game of football by the sea.
The predominance of the home team was great, also because Mouscron kept a lot of people in the back, entirely according to his status as the last player. At least seven of them were there at any Ostend action. How do you get away from that last place!
KVO, on the other hand, once again deserves praise for its fresh and attractive football, far away from the fearful game that was constantly put down last season with horror.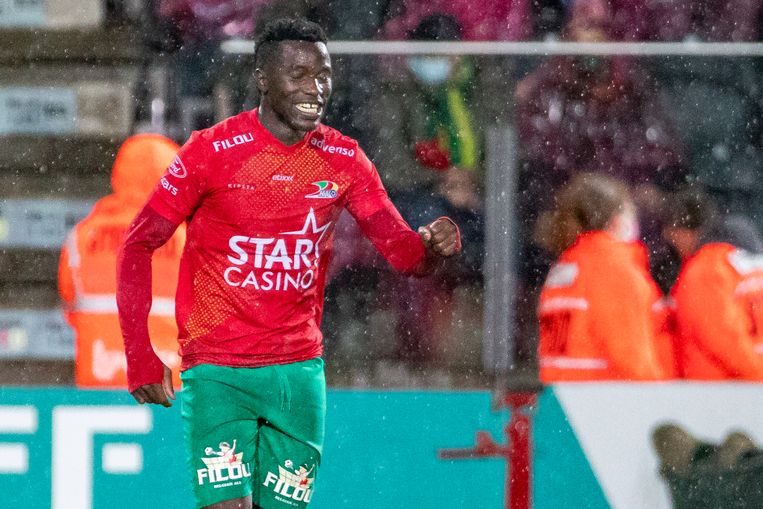 Your cookie settings ensure that this content is not displayed.
Adjust your cookie settings On. (allow social media)
---
.