A win against the New Zeland Warriors tonight and the Wests Tigers will return straight to the top eight.
The Tigers will see Billy Walters and Benji Marshall in half, although Josh Reynold is available after an earlier ban.
Luke Brooks will drop out of the exchange again, but Michael Maguire was firmly convinced that the 25-year-old will return to the club at some point and become the club's long-term halfback.
"This is a phase in Brooksy's career that can take him to a higher level," Maguire said earlier this week.
"A lot of players went through something similar, it's how they react and what they do in the background.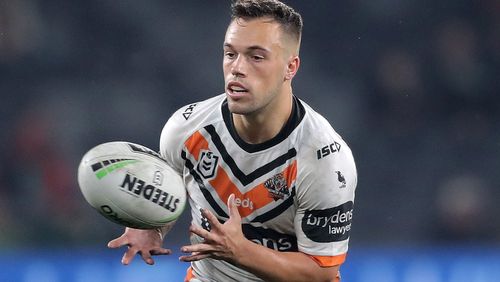 "I see Brooksy doing exactly what you need to do at such a stage in your career.
"This year he was more consistent with his defense, he had a tough day against Souths but before that he was strong. He just has to be more consistent in this area."
"And with the ball, he just has to develop his game further. "