"The question is whether we are talking about anything at all," she admitted after the first half of the domestic nomination races in Veltrusy, where she finished first and second. News about the development of the pandemic, like many other athletes, does not add much peace to her.
"I read that even the Japanese are not very much identified with it, so I kind of think that in the end there will be no Olympics. It would be a terrible pity, it would hurt a lot of athletes. They trained, they would get to the Olympics and suddenly they would not go. It would be a disaster for them, "Kudějová realizes.
We are both stubborn, says the son of a Czech legend. How to overcome Dad? Only to win the Olympics
She already experienced the Olympic atmosphere in 2016 in Rio, where she did not win the final race and finished tenth. "Since I've been to the Games, I look at it differently, but for some it would be the peak of their careers," he can indulge in the feelings of Olympic newcomers.
However, the estimate of the development of the pandemic for the year is now more of a divination, so Kudějová focuses on the races in Troja. Only she and her training partner Jiří Prskavec have a chance to go to Tokyo after the weekend, and the European Championships, which are also scheduled for September, will definitely decide between the canoeists.
Kudějová entered the nomination races with a two-point bonus thanks to her fourth place at last year's World Cup in Seu, Spain.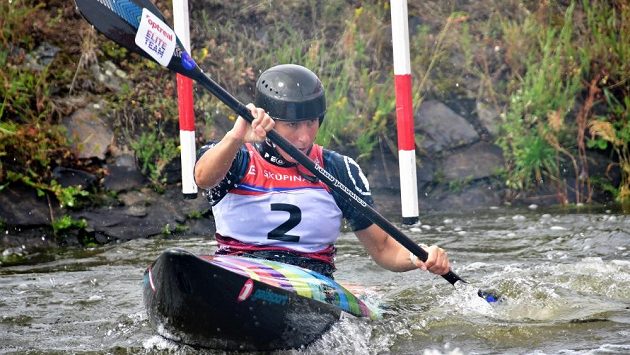 Kateřina Kudějová during the nomination races in Veltrusy.
Ivana Roháčková
"It must have been a little easier for me, knowing that, unlike the others, I have two attempts. In addition, last year I was not very prepared for the domestic nomination and underestimated it a bit, this year I prepared better, "praises the calmer fight for the national team.
But nervousness will probably come in the autumn, regardless of the race, she will have her second attempt to obtain an engineering degree at the University of Economics and Management. "I was fired last year with a diploma. Now I pay a lot of attention to it outside the races and after a year I will have another try. But I'm not looking forward to it at all, it wasn't exactly pleasant, "he doesn't hide.
.