The Black entertainment television (BET) launched the BET Awards in 2001 to honor African-American personalities who excel in various areas. The award has a diverse category, ranging from winners in the music, film and sports category. LeBron James is a household name in the award section because he has been nominated several times over the years.
This time the organizers only had permission to host a virtual event where several music stars, namely Usher, John Legend and others, performed impressively.
Michael B. Jordan won the Best Actor Award "The Lovebirds" Actor Issa Rae was recognized as the best actress. There are two sections in the Sports category. Awards for Sportswoman of the year and Sportsman of the year. The multiple Olympic gold medalist Simeone Biles was awarded in the category women for her extraordinary achievements in the field of gymnastics.
And for the first time in his career, LeBron James, the star of the Los Angeles Lakers, was awarded the Sportsman of the year Award for his outstanding performance in basketball last year. The 35-year-old is currently playing his 17th year in the NBA and shows no signs of slowing down. LeBron was chosen from a list of nominees, which included the names of NBA stars Kawhi Leonard, Giannis Antetokounmpo and Steph Curry.
After receiving confirmation of his win, LeBron James shared BET's post on Twitter and thanked the panel for honoring him with the prestigious award. Here is James' tweet on the same topic.
Thank you! Honored! ????????✊???????????? ♥ ️???? https://t.co/96b4spS9GK

– LeBron James (@KingJames), June 29, 2020
Can LeBron James carry the Lakers to a championship run?
King James is becoming a more inspiring figure every year. The four-time MVP leads the Lakers' quest for their first title triumph since 2010. The team is currently sitting comfortably at the Western Conference and is waiting for the season to resume.
James averaged 25.7 points, 7.9 rebounds and 10.6 assists (current league record) before the season screeched to a halt. With the league starting in just over a month, the 35-year-old would go on exactly where he left off.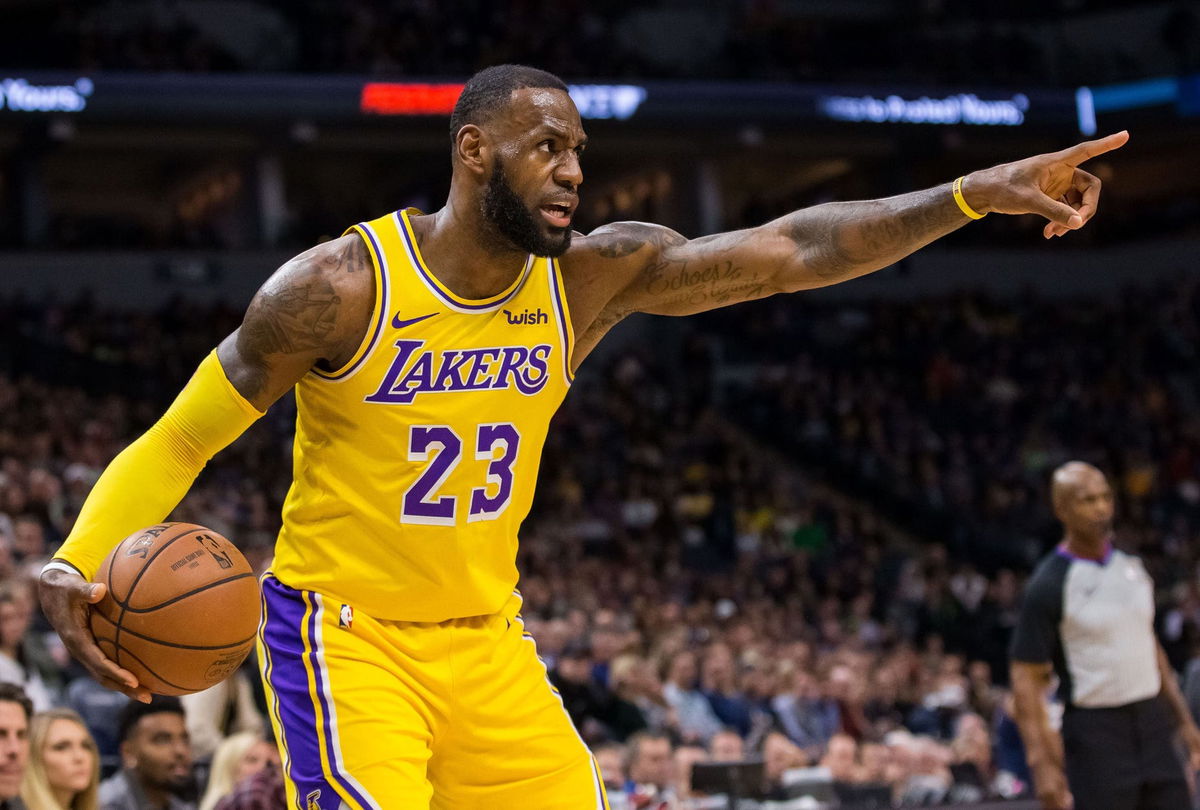 The league recently announced sowing for the rest of the regular season. Fans will be pampered on the opening day when the Los Angeles Lakers take on city rivals LA Clippers. Since both teams are refreshed after a reasonable break, you cannot choose a clear favorite in this draw.
The Lakers have a comfortable lead at the top of the table, but the team should deliver when it matters. With the support of Anthony Davis, LeBron would try to win the NBA championship with the Lakers. In addition, winning the title would hit the Lakers from head to toe with longtime rival Boston Celtics at 17 titles each.