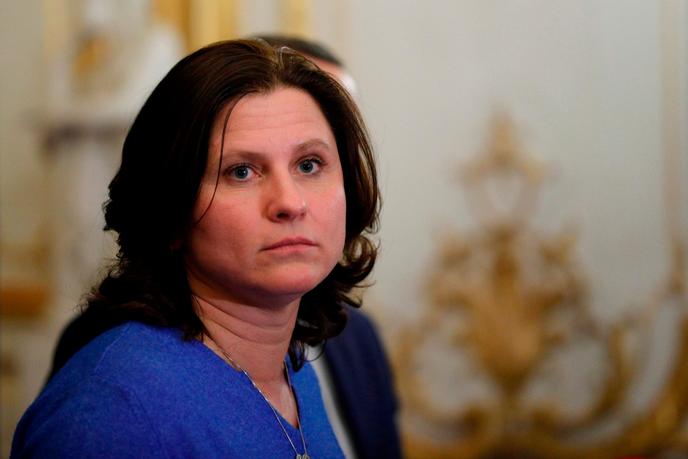 Interview. Sports Minister Roxana Maracineanu talks about the federal governance reforms planned in the future "Sport and Society" bill, which she will introduce in the spring.
Do recent cases highlight a lack of control by the Ministry of Sports over sports federations?
I don't want to have control but rather a constructive dialogue with them, because in the end we all share the same interest. The link between the state and the federations is ultimately not huge: the delegation contract that binds us has relatively few obligations. The federations must both promote access to sport and organize the highest level. If they have taken up a lot of performance, I also want to encourage them to take up the educational role.
The loan of sports technical advisers (CTS) is a service rendered and deserves the strengthening of their role within the federations. Often, they are the ones who participated in the creation of associations, hence this inter-self that can be seen in certain federations. State agents are also there to watch over the daily moral and physical integrity of the athletes and the financial transparency of the federation. If this role were fully inhabited, we might not be there today.
Federation presidents tend to choose their national technical director, who is an agent of the state. Is it not the latter to impose his choice?
Perhaps. So far, the ministry has offered a name, but in the end, the president is still the one to choose. We can understand that there must be an affinity with the person. But more than ever, we need a state presence in the federations.
What reforms do you envisage to improve democracy within the federations?
In the future "sport and society" bill, we first want to vote for clubs, perhaps with modularity with large voters depending on the size of the federation. It can no longer be 17 people who elect the presidents, as is the case when they are the presidents of regional leagues. Some parliamentarians advocate a vote of the dismissed. In a federation with 7,000 licensees, this could be very democratic. In a large federation, it would be more complicated to organize. In addition, it is absolutely necessary that the athletes be more present: we will ensure that there is always an Athletes' Commission and that it is really consulted.