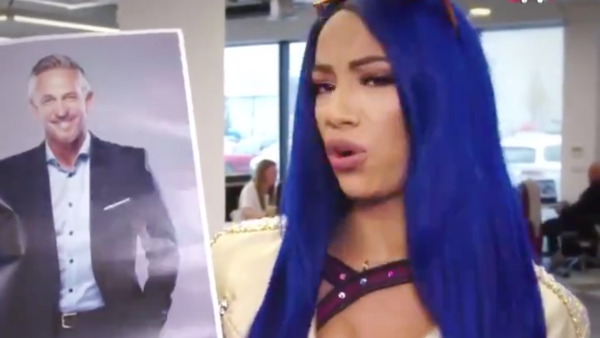 Sasha Banks and Gary Lineker have engaged in a rather comical space on Twitter to help promote the imminent transition of WWE to BT Sport.
The company will debut on the network in 2020, after a three-year relationship with Sky ended this year. As BT Sport's best presenter and one of the UK's highest-profile TV stars, Lineker was as good a target as any other for "The Boss", although he sparked some sort of brawler response from the ex English hero and known crisp enthusiast.
The skit is one of several co-promotions between the two sides, hoping to stir up some buzz about the move. The tweets have at least garnered some interest during a relatively quiet holiday season on both sides, despite some of the comments alluding to the usual "it's not a sport" wrestling they still receive every time they tiptoe close to the mainstream.
Any hope that Lineker was involved beyond this back and forth with "The Boss" was quietly put to bed later that day after Lineker replied to a @WrestlingTravel tweet about the prospect of a WrestleMania appearance.
Said this.