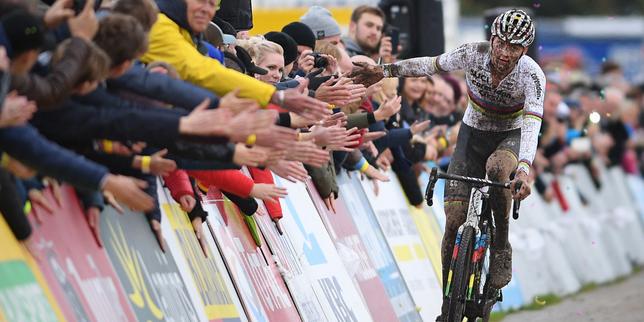 Mathieu Van der Poel of the Netherlands won the European cyclo-cross championship held in Silvelle (Italy) on Sunday 10 November. The grandson of Raymond Poulidor could be watched closely by the Belgian team, his opponents could not prevent a victory that was almost expected as Van der Poel dominates the debates.
Two Belgians complete the podium. Eli Iserby, second, and Laurens Sweeck, third, respectively finished the race three seconds and twenty seconds after Van der Poel. With this victory, the 24-year-old Dutchman takes his tenth title in an elite league (five national titles, three European and two world).
In elite Lady, it is her compatriot Yara Kastelijn who imposed herself, in front of the Italian Eva Lechner (at 12 ") and Annemarie Worst (at 26"), another Dutchwoman.