The League has made public the schedules of the first three days of the First Division championship and it has not taken long for the controversy to arise. Not so much for the beginning, which will be a Friday, August 16 with the duel between the champion -FC Barcelona- and Athletic Bilbao, but for the programming of some clashes in the early afternoon in the middle of August in Spain.
Although the League has specified that some of these schedules could be modified depending on the temperatures, the truth is that in the Real Madrid and Celta – which would be measured on Saturday 17 at 5:00 p.m., that schedule has not sat well. Nor to Alavés and Levante, which should be measured the next day and at the same time in Vitoria.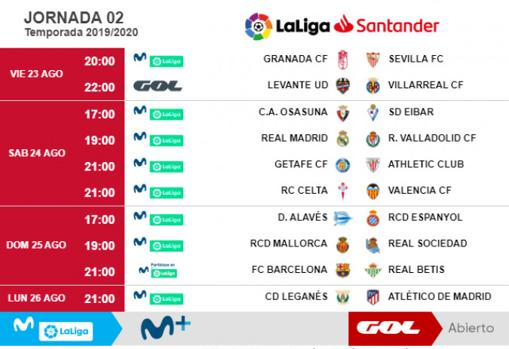 A week later, Osasuna and Éibar are also summoned at 5:00 pm to be measured on Saturday the 24th, while Alavés would be the victim of a duel against Espanyol at that same time on Sunday, August 25.
For the third day, it is expected that Osasuna will receive Barcelona in The Sadar at five o'clock on Saturday afternoon, while Valencia – in the middle of August – would have to play against Mallorca at the Mestalla.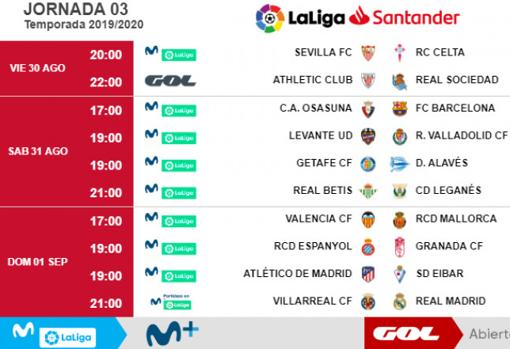 According to LaLiga, schedules will be reviewed week by week and could be varied depending on the expected temperature, although the mere fact of scheduling meetings at that time in August in Spain has caused controversy between teams and fans.
.