Of the four English teams that monopolize the European Cup finals this year, three are from London. In the capital, big clubs are now brewing large sums of money and renovating their stadiums at great expense … to the detriment of their historic districts.
Subscribers article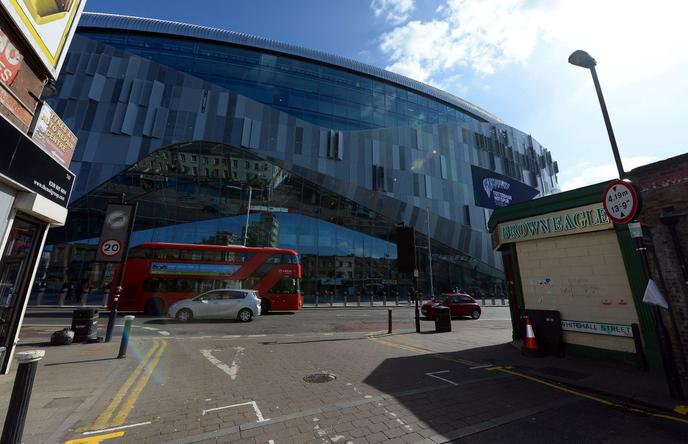 Football was born twice in London. In 1863, when the laws of the game were written in a pub of Covent Garden. And in 1992, when the biggest English clubs, unveiling the Premier League in a hotel opposite Hyde Park, assumed the break with their popular audience and the priority given to revenue growth. But the capital where this sport has defined its rules, then its economic model, is as absent from the charts. London is a football town, no trophies.
The stadium is the place of revenge for the working cities of the North and Midlands – Manchester, Liverpool, Nottingham and Birmingham. At the turn of the 1980s, as the factories closed and Thatcher thundered, they brought back the Champions League seven times in eight years. Clubs in London had to settle for minor European cups, and famine lasted more than half a century. The only man to have brought the big-eared cup to the banks of the Thames was a temporary, Italian-born Swiss, who was stuck in the shadows as fast as he came out. Roberto Di Matteo's coaching career can be summed up in the 74 days of spring 2012 when he presented Chelsea with a Champions League and an FA Cup (FA Cup).
The big six in the Premier League is half London: a change that makes sense in a sport that revolves around money
At the national level, the profusion of clubs in the capital has long made London a football town among others: the only common point between the 10 teams playing today in the first two English divisions, is the bankruptcy that each is close. But since 1992 and the Premier League, Manchester and the English capital share titles. The "big six" Premier League is half London: a tilt that makes sense in a sport that revolves around money. For it is better to be in London than in Leeds to find supporters willing to spend thousands of pounds and shareholders determined to invest millions.
West Ham's dream
This week, beyond the unseen full English box in the finals of European Cups – Chelsea and Arsenal will compete for the Europa League in Baku (Azerbaijan), while Tottenham will seek a first Champions League against Liverpool, Madrid -, the "three in four" London looks like a tribute to the origins of the game The three powers of London football were the same a century ago.